.... the football games that is! Yes, today is the day where us college football fans who are relatively sane at any other time, turn into total and complete crazies, and that's putting it lightly!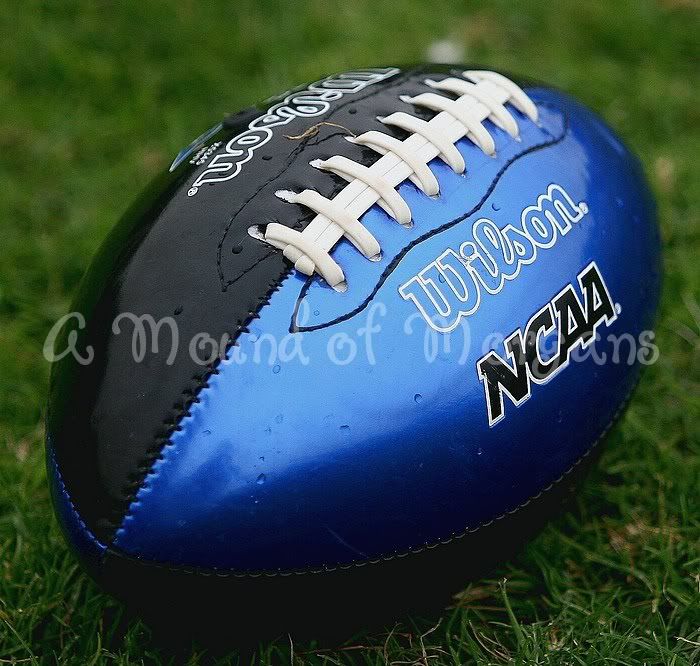 It's labor day weekend and hence today is the first day of college football season. My husband and I are both grads of
Texas A&M University
(Gig 'Em Aggies!), so that's the team that we will be screaming bloody murder for.
You can certainly see the fandom all throughout our home today. Poppa Morgan has even gone outside and put up our Aggie banner flag on the house which is waving with pride beside our front door. There is Aggie apparel sprawled all over our house, ranging in size from men to infant, appearing as though some great Aggie whirlwind has come through. Oh how I love college football season!
As usual we got our season tickets, but due to the pending arrival of a certain little girl in October, I won't get to attend every game, so a co-worker of Poppa Morgan's is going to purchase my remaining seats once our little angel arrives. But, for now, I get to enjoy Aggie football and all of its glory.
We will be tailgating with friends before the game today. There is going to be grilling of course, and I will be making sweet and spicy coleslaw which seems to be a favorite of many of our comrades, and some cheese and ham spirals to snack on while the grilling is underway. I don't plan on being out there in the Texas heat too long for tailgating. I have enough of my own
private summers
(that would be hot flashes) as it is being pregnant, so while my husband and the guys plan on going hours and hours in advance, my girlfriend Kerry and I will probably get there about 2 hours early. Those hours plus an entire football game will certainly be enough excitement for myself and little Aniela. Do know that I have talked to my midwife about this and she is fine with it. She told me to just make sure that I keep myself hydrated and do not overheat, and to make sure that if I feel the least bit uncomfortable from sitting that I get up and walk around, and also to just be careful with all of the stairs and people.
Well, that just about sums things up. I'm off to help Poppa Morgan with the game day preparations. The Morgan mound is ready for some football .... are you?